Life Insurance Guide
Life Insurance Buyer's Checklist
| | |
| --- | --- |
| | Make sure you carefully review your financial circumstances and goals and choose a policy that fits your specific situation. |
| | Discuss your circumstances and needs with at least 2 insurance professionals. Using the expertise of more than one agent allows you to gain insightful information that will help you make the best decision. |
| | Carefully review policy options. Make sure the policy you are considering makes practical and economic sense. Does the policy meet your goals? Ask yourself if you can afford the policy premiums if circumstances change slightly. |
| | Use realistic expectations. Realize that many types of policies are illustrated on a projected basis. The actual policy results will vary over time and may be considerably lower than projected. It is better to be more conservative than aggressive when projecting values into the future. |
| | Know your insurance policy and how it works. Don't just trust an agent and buy a policy without understanding why a particular policy works for you. Ask questions. Is the coverage guaranteed? Will my rates increase? |
| | Answer all application questions truthfully and honestly and scrutinize the application for accuracy before signing any paperwork. |
| | Be committed to your life insurance program. |
| | Do not discontinue or cancel an existing policy without careful review by at least two insurance professionals. Additionally, call your existing insurance company and ask questions to clarify any concerns. If you do decide to replace an existing policy, make sure that the new policy is better. Also make sure that the new policy is paid and in effect before canceling any previous policy. |
| | Read your entire policy. Contact your agent or insurance provider with any questions. |
| | Periodically review your life insurance plan as your life cycle changes take place. As your income grows and needs change, you may need to increase insurance coverage or diversify your life insurance. |
Important things to consider when Purchasing Life Insurance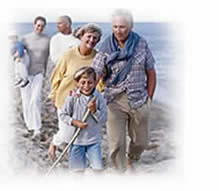 When buying life insurance, you must first make sure that the policy you choose matches your overall goals and objectives and solves your need based on your specific circumstances. Each person's goals are a bit different so a careful review of what is important to you is necessary in selecting the appropriate policy. When considering life insurance, a good question to ask yourself is: Why am I buying the insurance?
Clearly defining why you are buying life insurance in the first place will help you calculate the amount of insurance you truly need. For more details see, "Determining how much life insurance you need."
Once the insurance amount is determined, you can then focus on how long you will need to maintain coverage. The length of time coverage is required will help you identify what type of policy best suits your situation. For example, if you are trying to protect a mortgage loan with a 15-year payment period, a 15-year level term policy will be sufficient. On the other hand, if a policy is needed to provide long term income for a child with a special need, a more permanent universal life or whole life policy would be a better fit. Finally, after determining the actual insurance need and the length of time the policy will be required, you can determine an affordable solution. The best plan may be an individual policy or a combination of different policies that achieve the desired objective.
An important consideration when buying life insurance is the selection of a professional agent. As mentioned in the checklist above, it is a good idea to have at least two professional agents working with you to help determine appropriate strategies. By using the services of two agents, you are likely to receive more objective information and more straightforward analysis. Also, having two "irons in the fire", assures you of the "checks and balances" that are sometimes necessary to get the best life insurance plan in place.
Determining how much Life Insurance you need
Determining the amount of life insurance you need depends on your purpose for buying the coverage (for a quick estimation of your insurance need see our, "Life Insurance Needs Calculator"). Each individual's circumstances differ. Therefore, personal objectives will dictate the amount of insurance needed. Many insurance agents will suggest a multiple of 7 -10 times income as a general guideline for determining a life insurance amount. In reality, the best method for determining the amount of insurance required to meet your objectives is based on the needs of the individual, family or business entity.
"The Needs Based Approach" to buying Life Insurance
The "needs based" approach for determining an amount of life insurance focuses on two specific needs: Cash Needs and Income Replacement Needs.
Cash Needs
Cash needs are immediate needs at death and include final expenses, debt elimination, emergency fund, mortgage payoff, child care costs, college funds, and any other special needs. Most individuals will want to make sure that the necessary cash is available to meet these immediate needs. However, cash needs are subjective and will vary depending on personal goals and objectives.
Income Replacement Needs
After the immediate "cash needs" are met, most survivors will require a replacement income to offset the income loss of the insured. Assuming that all debts are paid, the next step is to determine the percentage of income needed to maintain the family's standard of living. Usually, 60% of income will keep a family at the same standard of living. Therefore, one will need to determine how many dollars, at a given interest rate, will generate an after tax income that equals 60% of original income. For example, a family needing $25,000 replacement income annually, will need roughly $400,000 of insurance invested at 7.5% to generate the necessary after tax income need.
Other Factors Determining Life Insurance Needs
Other factors to consider when determining the amount of life insurance needed include current life insurance, savings and investments, and social security. All of these factors should offset the total amount of insurance required to maintain a family's standard of living. Careful consideration and thought should be given to all factors when determining your specific insurance need.
If you have any questions regarding the amount of life insurance you might need, please call our offices toll free at 1(877) 583-3955 an insurance professional will review your specific needs and make recommendations based on your circumstances. Click here to use our, "Life Insurance Needs Calculator".
Should I maintain my existing life insurance policy or replace it with a new policy?
When deciding on whether to keep an existing policy or to replace it, there are several important considerations to review.
First, you should revisit why you purchased the policy and evaluate its performance based on your initial objectives. Does the policy still fit your needs?
Second, you should compare the policy's competitiveness in today's marketplace and determine how the policy fits in with your current and future goals. Is there a policy now available that offers a lower rate with better features and benefits that may offer a better value? Additionally, you should determine if there are any negative consequences of dropping the insurance. Will you incur surrender charges? Could you incur income taxation if your policy is discontinued?
Finally, you must have a better policy in effect before any policy is cancelled. Under no circumstances should an existing policy be dropped while applying for new coverage. Always make sure the new policy is effective and then cancel the older policy.
Be aware that when a new policy is purchased, there is an initial two year period when the insurance company has the right to investigate all death claims. The contestability period is designed to protect the insurance company from suicide, fraud and misrepresentation during the first two policy years. During the contestability period, every life insurance company with investigate each death claim they are presented. The important point is that new policies will have this two year contestability period whereas existing policies that are more than two years old have already passed the contestability period and claims are generally paid without investigation.
In all cases when you are considering replacing and existing policy, always get current information on your policy from your existing insurance company and seek the council of an independent professional agent. Having good representation and objective information will help you make the right decision.
What type of life insurance coverage should I purchase?
There are several different types of life insurance policies and each policy can protect a variety of coverage needs. The type of policy that you buy will be determined by your reasons for purchasing the insurance. If your need can be measured in a specific time frame and the need is temporary, term life insurance is likely the best solution. For more information see, "What is term life insurance?"
If the insurance is needed for long term death benefits with the ability to accumulate cash, whole life or universal life may be the best alternatives. For more information see, "What is whole life insurance?" or "What is universal life insurance?"

If guaranteed life insurance at a low cost is desired, a guaranteed universal life policy would be the best choice. Or if retirement planning and cash accumulation are primary objectives, the variable life insurance or equity indexed universal life insurance might best achieve your objectives. For more information see, "What is variable universal life insurance?" or "What is equity indexed universal life insurance?"
Contact Information
No matter what the circumstances, the type of life insurance policy you choose should fit your reasons for buying the insurance. Consulting with an independent insurance professional to determine the exact policy need is likely the best strategy to assure that you select the appropriate policy. To contact one of our independent agents, please call toll free at 1(877) 583-3955.